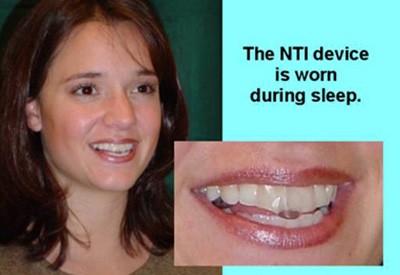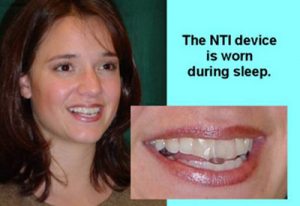 Bruxism, also known as tooth grinding, is the medical term for clenching or grinding teeth.
NTI Device – Grinding
This is a usually a hard plastic acrylic appliance, fitted by the dentist to cover the surfaces of either your upper or lower teeth. It is generally used for night-time wear, and can help alleviate the symptoms of T.M.J. pain, which is often made worse by a person clenching and grinding their teeth at night.